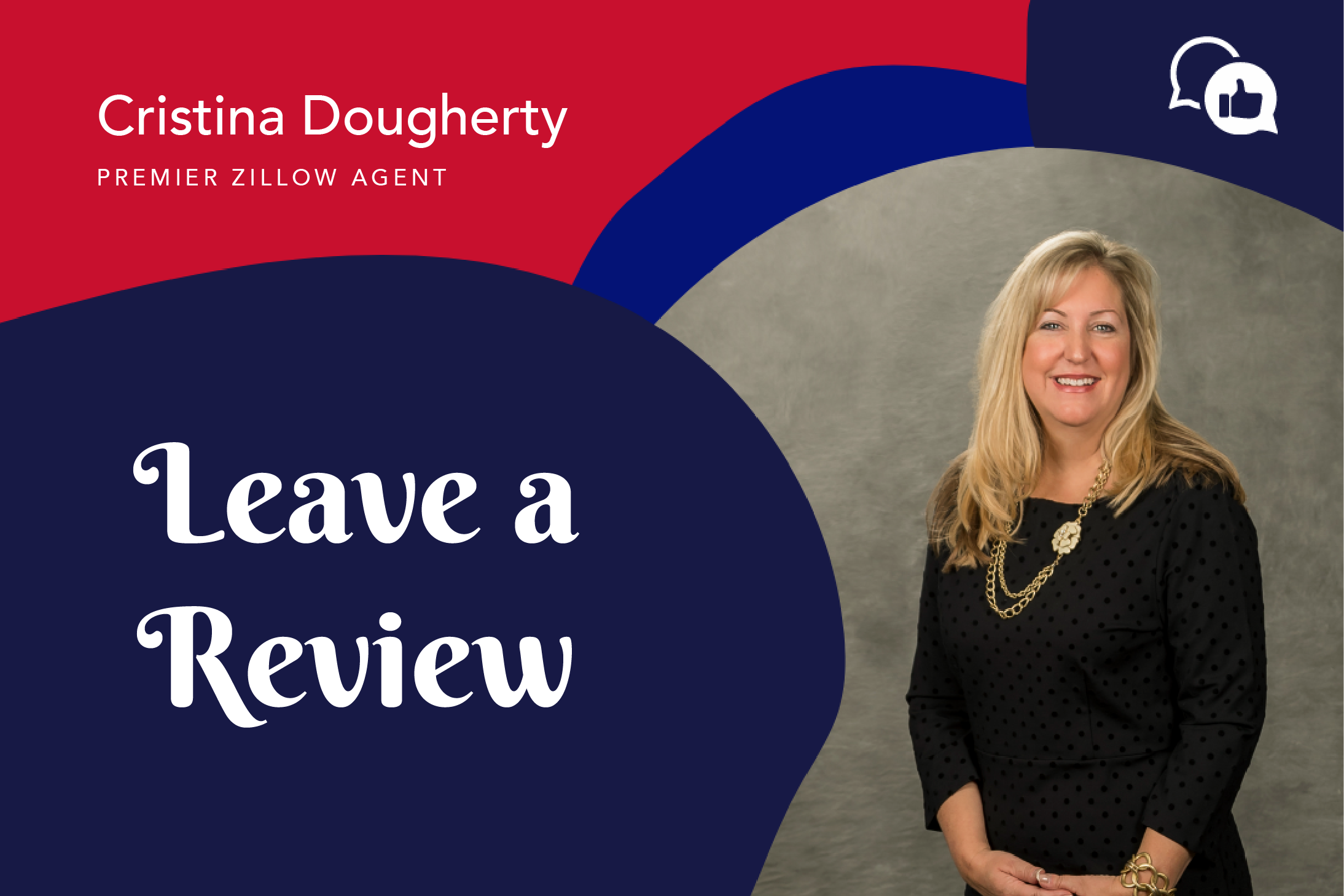 It was such a pleasure to work with you!! I have a favor to ask. Our team relies on our clients to help build trust with those buyers & sellers that we don't know yet. Please help us!
There are two ways to help:
1. Zillow
Click on the link here, which will prompt you to write the review: http://bit.ly/2qnVuC7
Once you've finished filling out the review, please make certain to register a consumer profile if you don't already have one.
Select "no" to being a "Real Estate/Loan Pro". IF YOU DO NOT WANT TO RECEIVE FUTURE EMAILS FROM ZILLOW, MAKE SURE YOU UN-CHECK THE SECOND BOX (see the "registration page" box above).
This process is necessary so that Zillow can confirm that you are a legitimate consumer.
THERE IS A TWO-STEP PROCESS - YOU WILL NEED TO HIT SUBMIT TWICE.
2. Google Business Page
Follow this link: http://bit.ly/2CN0xOW to the Google Business Page for Cristina Dougherty & Associates, LLC and there is a button for "write a review", where you can copy and paste the review you wrote for Zillow.
| | |
| --- | --- |
| | Cristina Dougherty & Associates, LLC (with Long & Foster) - Google Search |
Due to the algorithms for Google, it is very helpful if you mention Cristina's full name and city and state where you bought/sold.
We really appreciate your time!